On Sunday, in London, Ontario, we witnessed once again the Islamophobia that Muslim Canadians encounter, a cowardly act of terrorism that killed a family and left a nine-year-old boy orphaned.[1] This was an act of terror. At Canada Constructed, we stand in solidarity with Muslim Canadians and Muslims around the world who encounter Islamophobia daily. As of 2011, Muslim Canadians make up 3.2% of the Canadian population.[2] This week, we have profiled a series of mosques in Canada to prove that Muslim and Canadian are not mutually exclusive identifiers. This blog post will consider three mosques in Canada: the London Muslim Mosque (London, ON), the Taric Islamic Centre (Toronto, ON), and the Al Rashid Mosque (Edmonton, AB).
The London Muslim Mosque is the oldest mosque in Ontario, the oldest operational mosque in Canada, and the second oldest mosque in Canada.[3] It opened in 1964 with the goal to "provide an environment for spiritual, intellectual, social, and physical balance in accordance with Quran and Sunnah."[4] Today, it includes a gymnasium, atrium, and lower hall, and provides various programs for the Muslim community.[5] The Mosque also offers the London Islamic School and Weekend London Islamic School (located beside the London Muslim Mosque), which provides an Islamic learning environment in compliance with the Ontario curriculum of studies.[6]
The Taric Islamic Centre is one of the largest Islamic Centres in Toronto, serving a Muslim population of over 400,000.[7] In Toronto, 5% of the population are Muslim, making it one of the cities with the highest Muslim concentration in North America.[8] Located in Northwest Toronto at Jane and Wilson, it was founded in 1977 and opened in 1991 by the Toronto And Region Islamic Congregation (TARIC).[9] Similar to the London Muslim Mosque, the Taric Islamic Centre includes a library, a gymnasium, and a school that teaches Arabic and Islam.[10] The Centre also runs a weekend children's school and various classes and programs for the Muslim community.[11] The goal of TARIC is "to bring the simple, honest message of Islam to Muslims and non-Muslims alike […] [by] stressing the importance of the five pillars of Islam"[12]:
Profession of Faith (Shahada)
Prayer (Salat)
Charity (Zakat)
Fasting (Sawm)
Pilgrimage (Hajj)
The Al Rashid Mosque is located in Edmonton, Alberta, and is the oldest mosque in Canada. It was expected to be the first mosque in North America but was preceded by the Mother Mosque of America (Iowa, 1934) and a mosque in Ross, North Dakota (1929). It opened December 12th, 1938, as a result of the efforts of a Muslim women's group led by Hilwie Hamdon who suggested its building and organized fundraising.[13] Support came not only from the Muslim community but from all religious groups in Edmonton at the time.[14]It was designed and built by Mike Dreworth, a Canadian-Ukrainian, who "had experiences building churches, but had never seen a mosque, let alone built one."[15] For this reason, the mosque's architectural style appears more Russian Orthodox than Islamic.
By the 1980s, a new mosque was needed to support the growing Muslim population, and the new Al Rashid Mosque opened in August of 1982 in Edmonton. The old mosque was abandoned but continued in its location. It was threatened to be torn down and replaced by a hospital, but, in 1988, the Edmonton chapter of the Canadian Council of Muslim Women began to fight for and organize its relocation and restoration, which required $75,000.[16] They succeeded in raising this funding, and, on May 28th, 1992, the original Al Rashid Mosque reopened in Fort Edmonton Park beside Alberta's historic churches.[17]
The mosques chosen are meant to showcase the important history of Muslims in Canada. The first Muslim in Canada was Mahommah Baquaqua, a freed person settled in Chatham in 1854.[18] Yet, even with this rich history, terrorist attacks on Canadian Muslims continue, specifically against women who are visibly Muslim. True allyship is more than thoughts and prayers and social media posts; we encourage you to learn about the history of Muslims and Islam in Canada, and to acknowledge that Islamophobia exists in Canada.[19]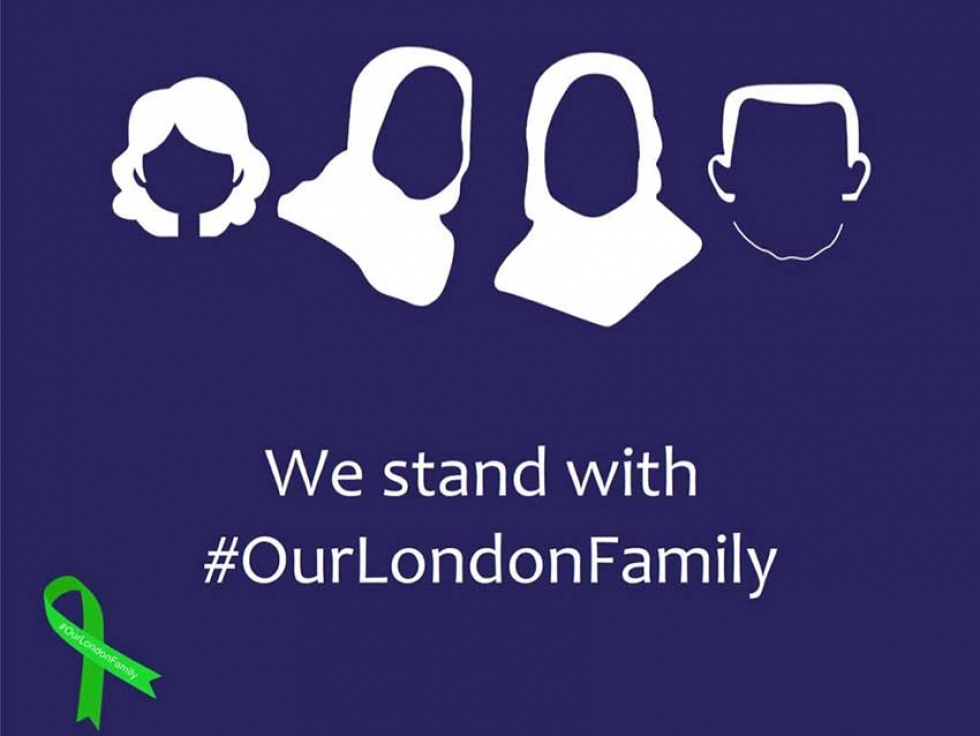 – Catherine Ramey
---
[1] Rebekah Riess and Gregory Lemos, "A Driver Slams into a Muslim Family, Killing Four People, in What Canadian PM Calls 'A Terrorist Attack,'" CNN, June 8, 2021.
[2] "Two-Thirds of the Population Declare Christian as their Religion," Statistics Canada, February 19, 2016.
[3] "Mosque History," London Muslim Mosque.
[4] Ibid.
[5] Ibid.
[6] "Our School," London Islamic School.
[7] "About Taric," Taric Islamic Center.
[8] Abdul Malik Mujahid, "Profile of Muslims in Canada," SoundVision.
[9] "About Taric," Taric Islamic Center.
[10] Ibid.
[11] For more information on the various classes offered, visit "About Taric," Taric Islamic Center.
[12] "About Taric," Taric Islamic Center.
[13] Earle Waugh, "Al Rashid Mosque," The Canadian Encyclopedia, May 10, 2021.
[14] Ibid.
[15] Lawrence Herzog, "The Al Rashid Mosque," It's Our Heritage 26, no. 25 (June 26, 2008).
[16] Ibid.
[17] Ibid.
[18] "The Long and Forgotten History of Muslims in Canada," The Hamilton Spectator, October 8, 2018.
[19] For a factsheet on Islamophobia in Canada, see Bridge Initiative Team, "Factsheet: Polls on Islam, Muslims, and Islamophobia in Canada," Bridge: A Georgetown University Initiative, March 22, 2019.